Product Overview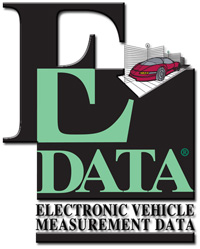 Vehicle Dimension Data keeps you prepared to cover a wide range of vehicles by providing you with years of unitized and frame vehicle dimension information. Within moments, Vehicle Dimension Data helps you search for and retrieve vehicle specifications.

Click on one of the section titles to learn more about Vehicle Dimension Data.
Features
E-Data Electronic Vehicle Measurement Data
(EECR600A01)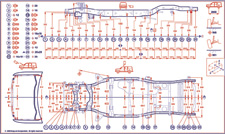 Easy-To-Use Software
Universal icons that quickly identify the task.
Zoom and Pan feature.
On-screen help.
Symbolic tools organized to quickly identify your tasks.
Clear graphic illustrations to display dimensions.
The ability to print the data sheet and keep it with the estimate or repair order.
An option to print a damage report.
Over 20 years of vehicle specification data.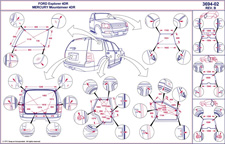 Useable, Accurate Data
Compatible with a wide range of measuring systems.
Includes unitized and frame vehicles.
Specifications for underhood, underbody, door openings and upperbody.
Point-to-point and XYZ dimensions.
Universal symbols to locate points quickly.
Illustrations are a mirror image of the vehicle for simplicity and increased productivity.
Easy-to-use for both front and rear damage.